Ad blocker interference detected!
Wikia is a free-to-use site that makes money from advertising. We have a modified experience for viewers using ad blockers

Wikia is not accessible if you've made further modifications. Remove the custom ad blocker rule(s) and the page will load as expected.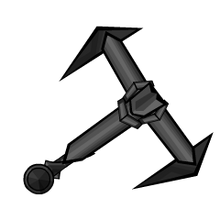 450 points
Text: Needed: 1 of these and 10 gold bars, 100 circuit board, 10 basic robot parts .............OR............Needed: 1 of these and 10 of either ruby, aqua, emerald, fabulous, sapphire or topaz cut gems.
Source: Crafting (Points in - 1,350 / Points out - 450)